A simple dough is a base for most well-known baked goods. One of the key ingredients of every dough is water. If you add too much water into dough you can fix it with a few simple but effective tricks. 
If too much water is added to the dough, it will not be able to rise. The dough can be affected in two ways. Either the dough is weighed down with water and can not rise, or the raising agent was diluted and rendered ineffective. The best way to rectify this is to add more flour.
With three essential ingredients, a little elbow grease, and heat, anyone can bake. One can easily make a mistake and add too much water to your dough. Let us take a more in-depth look at what happens to the dough if you add too much water. Join me in finding out how to potentially prevent this and how to fix dough if it does.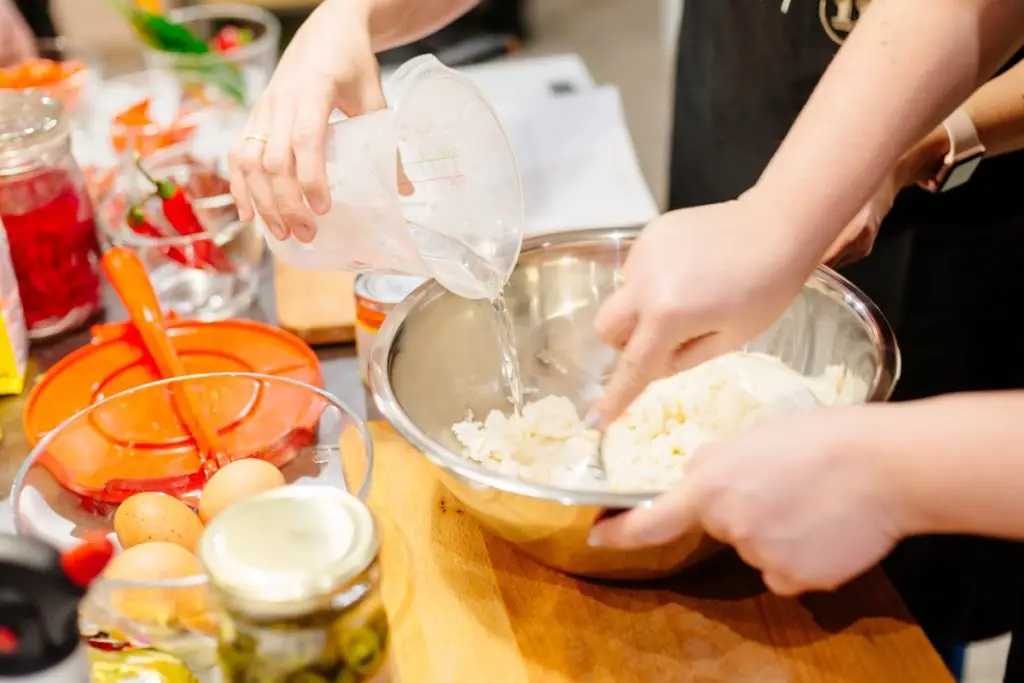 What Happens If You Add Too Much Water To Dough
If you accidentally add too much water to the dough, the loaf will not hold its shape and flatten while baking.
Adding too much water to the dough will dilute the raising agents. Baking powder and bicarbonate of soda will be too diluted to be effective raising agents. The yeast will not have a robust enough solution of sugar and starch to feed off and will starve and not raise the dough.
The structure of dough consists of water, gluten proteins, and scratch granules. If the ratio of these structural components is not respected, they cannot fulfill their roles.
By adding too much water to your dough, you are putting too much strain on the structural components of the dough, and your recipe will likely flop.
If the scratch granules in your dough become oversaturated, the gluten proteins that keep the starch in place won't hold their shape.
There is always some point where you add too much water to the dough; no matter how strong the dough is made, the loaf will flatten while baking.
What Happens If You Put Too Much Water To Bread Dough
Too much water in bread dough will result in a dense, flat loaf. Too much water in bread dough interferes with the gluten structure, and the loaf will not be able to hold its shape.
If the yeast in your bread dough dies because of overhydration, the dough will not be able to rise adequately. This will result in unleavened bread. 
A common feature of bread dough with too much water is an uneven crust with big holes throughout and a dense crumb. The texture will be gummy and stick to the roof of your mouth. The flavor will be bland and tasteless.
Why Is My Bread Dough Always Too Wet
If you consistently yield a wet dough recipe, ensure that your measuring equipment is in the same units of measurement as your recipe.
The wet part of a recipe should always be added in a staggered manner while mixing. Adding the ingredients in this manner helps the wet ingredients mix thoroughly with the dry and prevent lumps and inconsistencies.
Environmental factors can influence your ingredients. If you live where humidity is high, your flour will absorb slightly less than flour in dryer climates. Allow for these factors when measuring.
Not all the recipes that we find online were tested by professionals. Be sure to look for recipes marked as tested.
TIP: Do you know what to do if you add too much flour to in bread dough? Check out this article:
Too Much Flour In Dough: What Happens And How To Fix It
How To Fix Dough With Too Much Water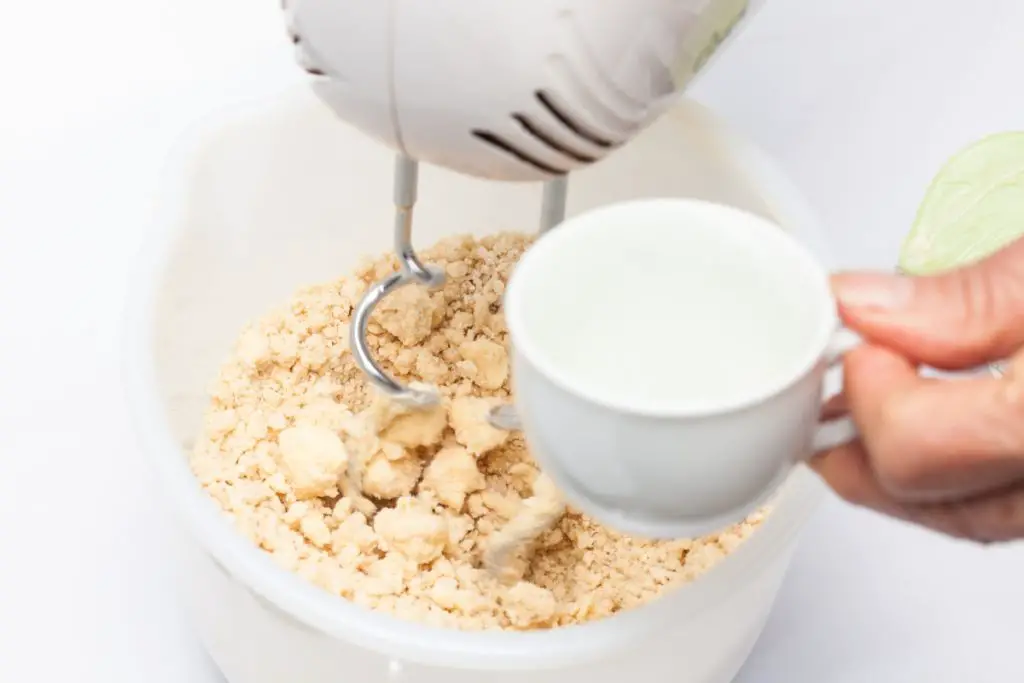 Add more flour to your dough. This method seems obvious, but it can easily result in the problem of having too much dough. 
If your dough mixture has too much water in it, simply add extra flour to the dough, spoon by spoon to prevent a dry dough. Separating the dough into two more manageable portions could help when adding the correct amount of flour to reduce the moisture.
A way to prevent adding too much water to dough is to keep 2 – 5% of the liquid required by your recipe aside. Some external factors like humidity can influence the absorbency of your flour. Keep a small amount of liquid aside and only add as needed.
Sometimes we have to concede that our recipe is just too wet. Many recipes call for a wetter dough, also known as a batter.
Reimagine your recipe; some bread recipes are very soft, like Ciabatta; you can experiment by adding herbs and dry cheese. Fried doughs like Churros and doughnuts lend themselves well to a wetter dough. 
How To Fix Too Much Water In Bread Dough
The simplest way to fix bread dough that has too much water in is to add more flour. 
With this method, be sure not to add too much flour. Adding too much flour can render other ingredients like yeast and sugar ineffective. Add the extra flour one teaspoon at a time. To prevent having too large a recipe, you can discard 15% of your wet mix before adding flour. 
When adding more flour to your bread dough recipe, be sure to adjust fat and seasonings to accommodate the extra flour. Not adding additional flavoring and fat to accommodate the excess flour will yield an unpalatable, dry, and brittle dough.
TIP: Not sure if you have all the necessary bread baking equipment at home? Check out my recommended picks below (Amazon links):
Conclusion
Now that we understand the intricacies of how the dough is affected by too much water, it should be easy to avoid. We have established that the easiest way to fix too much water in the dough is to add more flour. Though this method seems simple, there are some caveats to consider.
After perusing this article, you will be armed with the necessary knowledge to identify why your bread dough is always too wet, ways to prevent it from happening again, and fix bread dough with too much water in it.
TIP: If you are still not sure how much, when and why to add water in bread dough, check out the article below: